Shorthorn Staff Secret Pal Update! Whoo-hoo! You all are so wonderful! Only 18 Shorthorn staff members left! Let's wrap this up by tomorrow so I can get one sheets of what your staff member likes/needs to all of the Secret Pals next week. Thank you!

Spirit Week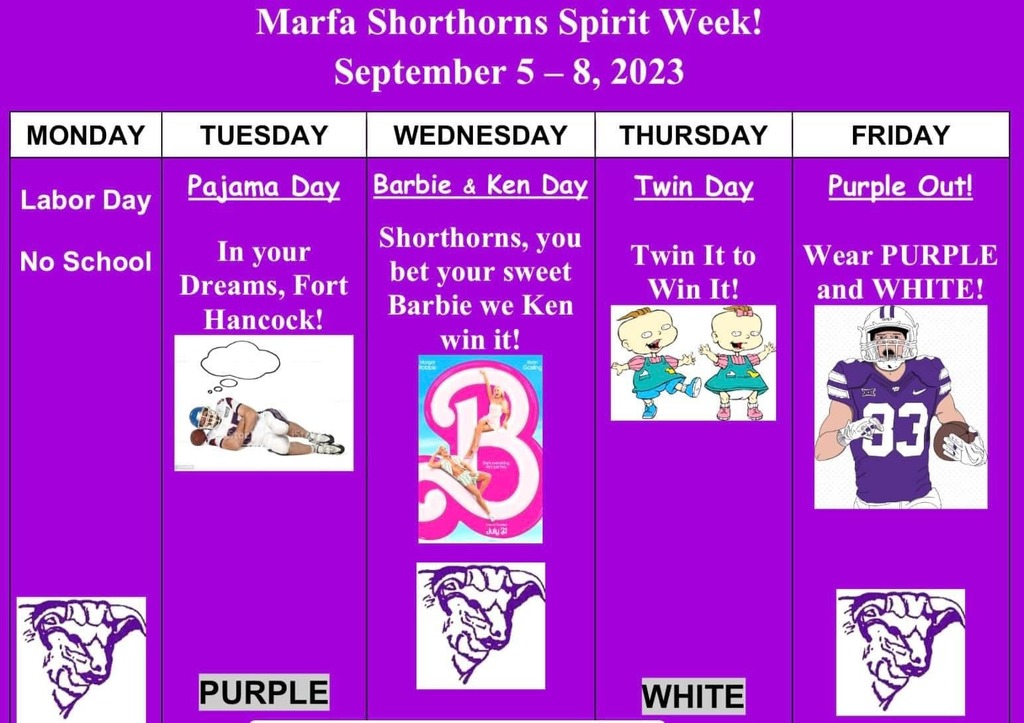 Spirit Week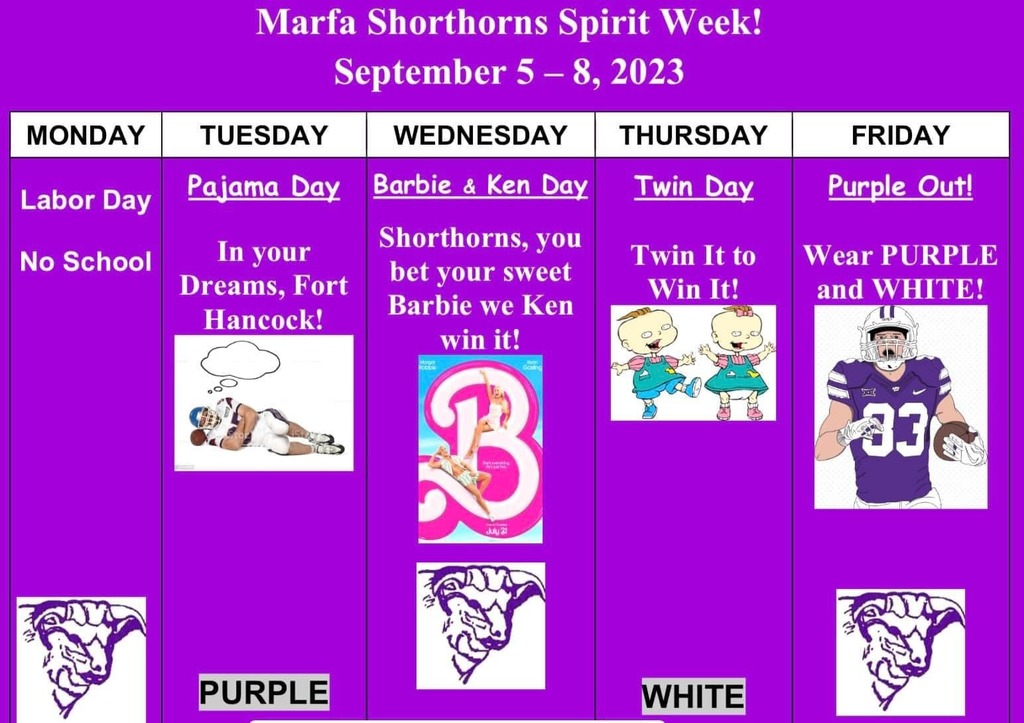 Homecoming Pep Rally
Homecoming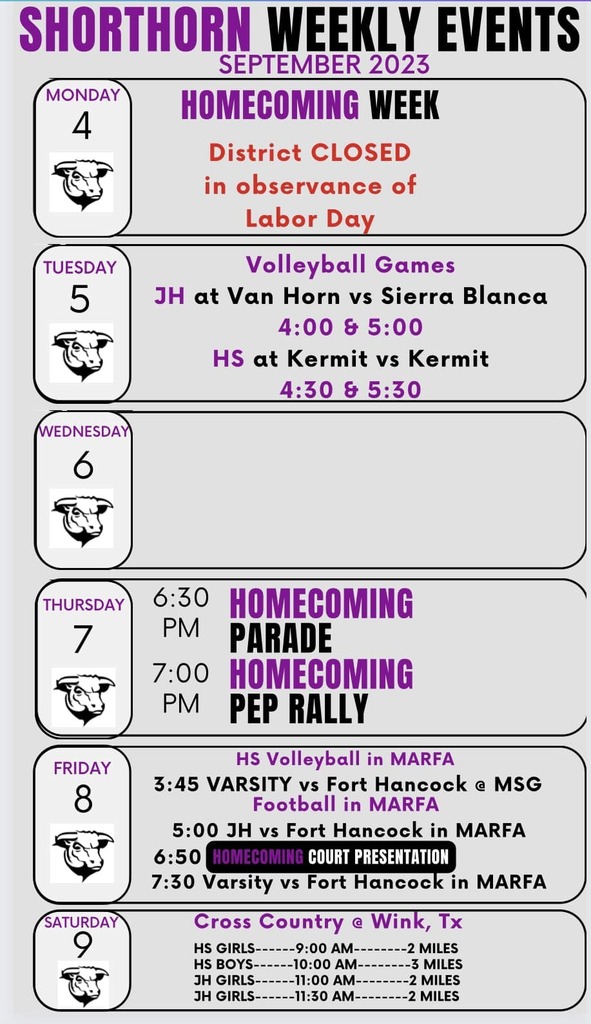 Marfa ISD will be performing a SMS text message test today at 10:00 am. If you are a parent and do not receive the test text, please do not hesitate to contact a school secretary and let them know your updated phone number. Thank you!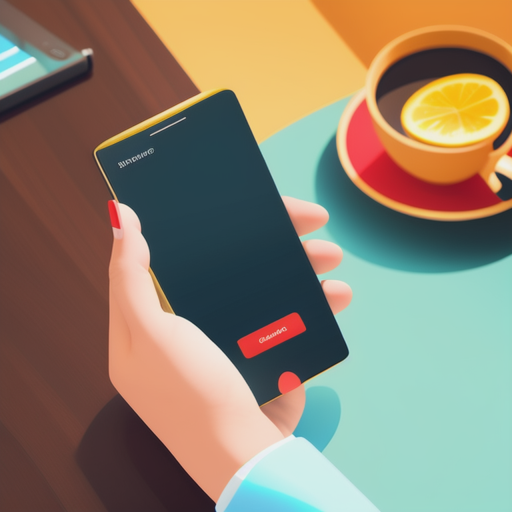 Marfa ISD is aware of the situation that occurred in Alpine. The District is in contact with local law enforcement and all schools are cleared and safe. We will post any other information that is shared from our law enforcement officers.

Please read this letter to parents regarding House Bill 114, thank you!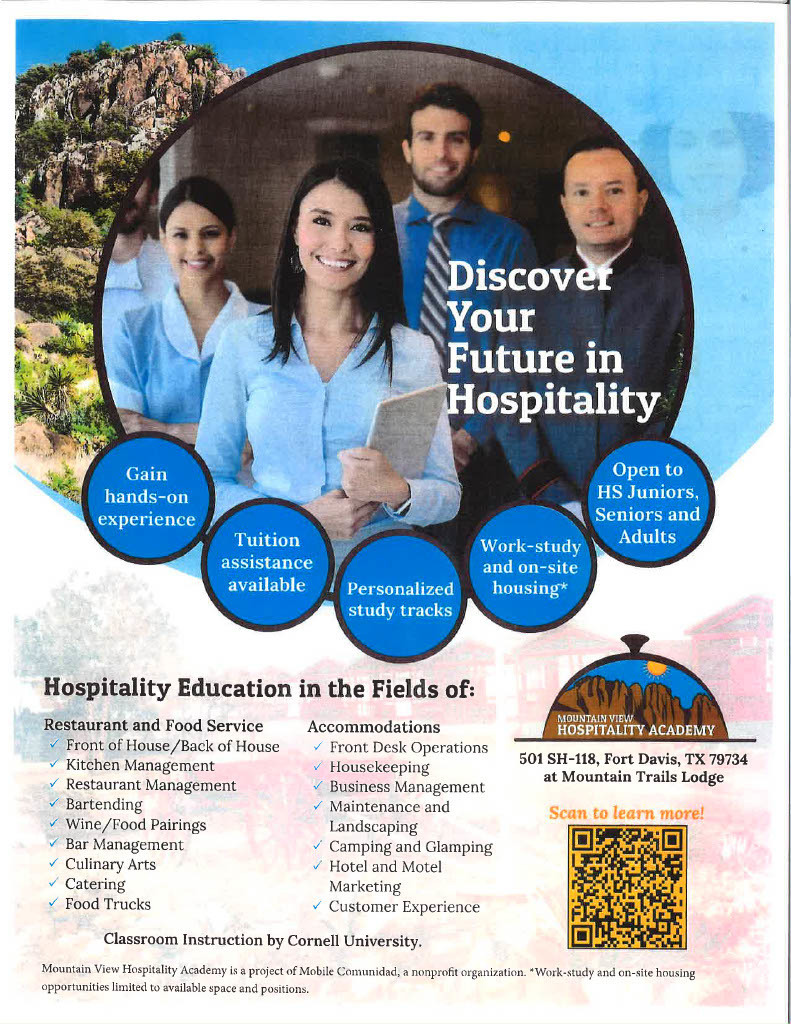 Earn money as a child care provider in your home in Presidio County. Call Morganne at Rio Grande COG to learn more! (Marfa office) 432-729-7005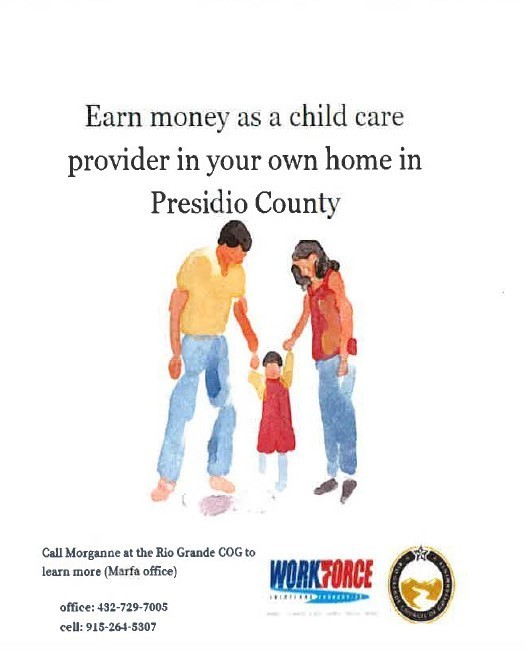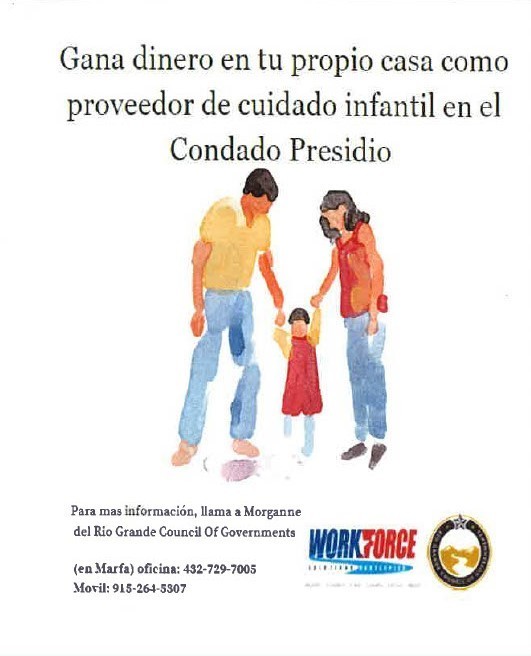 Start planning for your appointments now! Here is the 2023-2024 School Calendar.

2023-2024 School Supply List Please contact the school at 432-729-5500 if you need assistance purchasing your child's school supplies.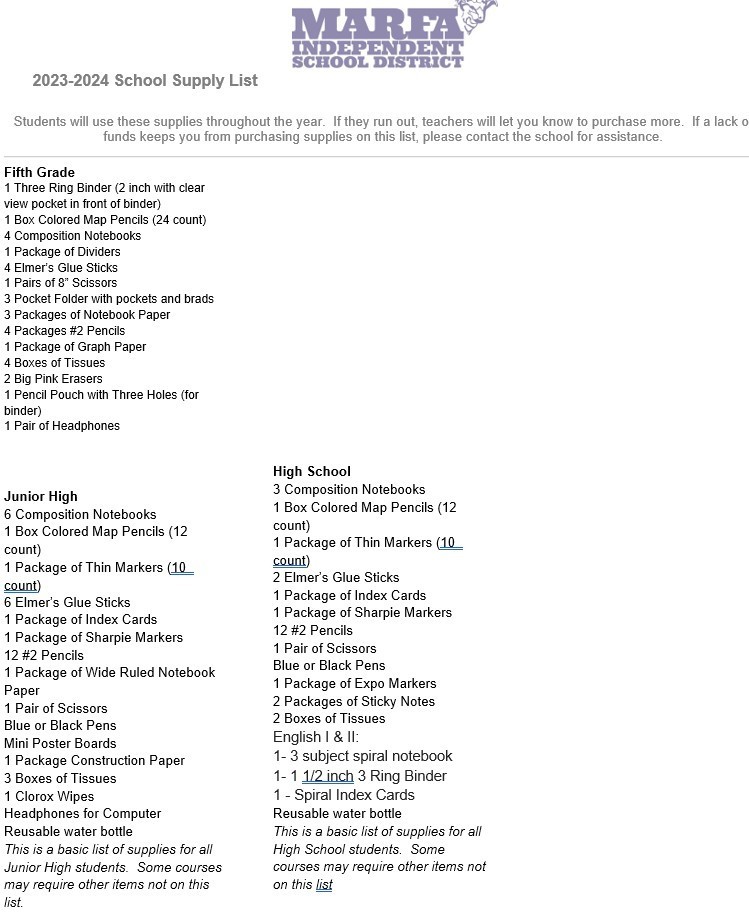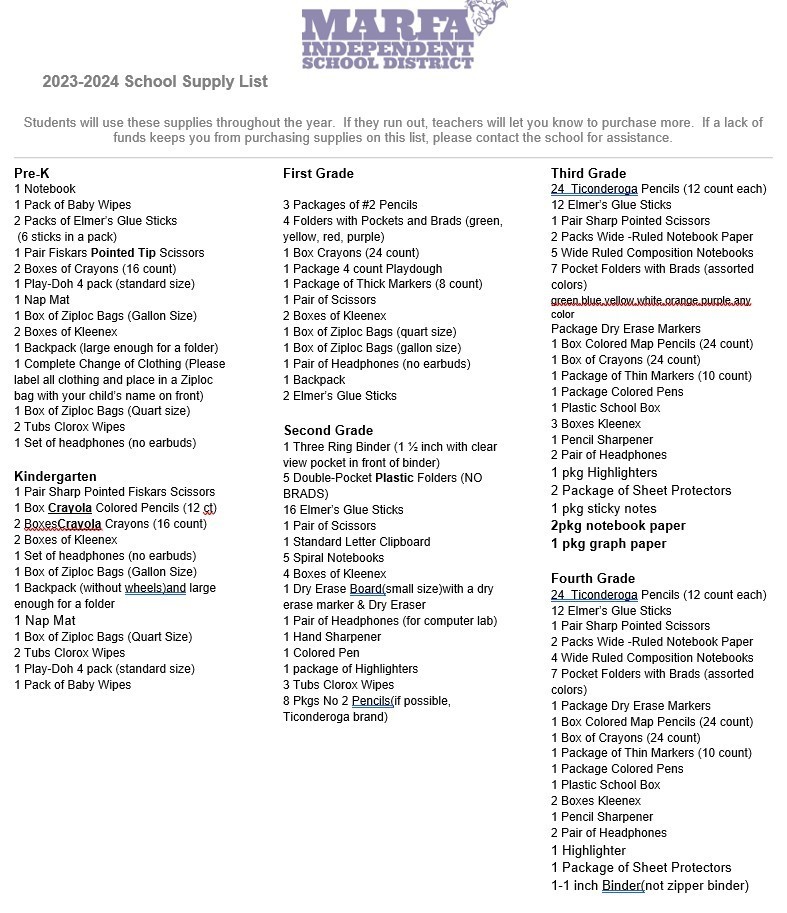 We are currently accepting applications for the following positions for the 2023-2024 school year: Elementary Core Teacher (1 position) Elementary PE 6-12 Math Teacher Student Success Coordinator/Counselor Secondary Social Studies/Coach Cafeteria Director Mechanic (PT or FT) Part Time Custodian Substitute Teacher (Elementary, Junior High, High School) Go to our website for more information!
https://www.marfaisd.com/page/employment-marfa-isd

2023-2024 School Supply List If lack of funds prevents you from purchasing your child's school supplies, please contact the school at 432-729-5500 for assistance.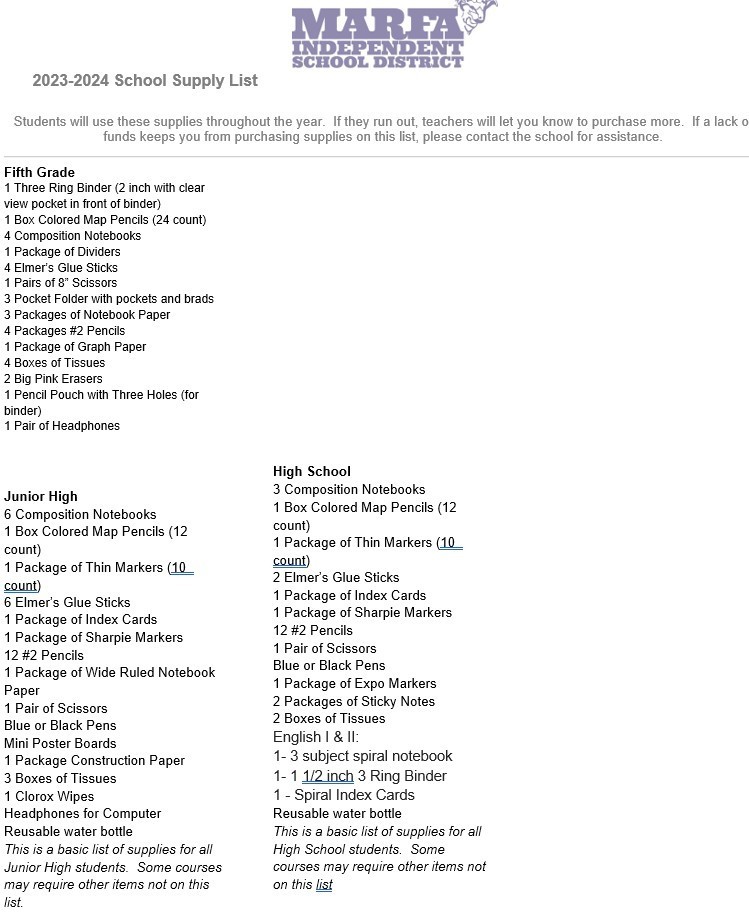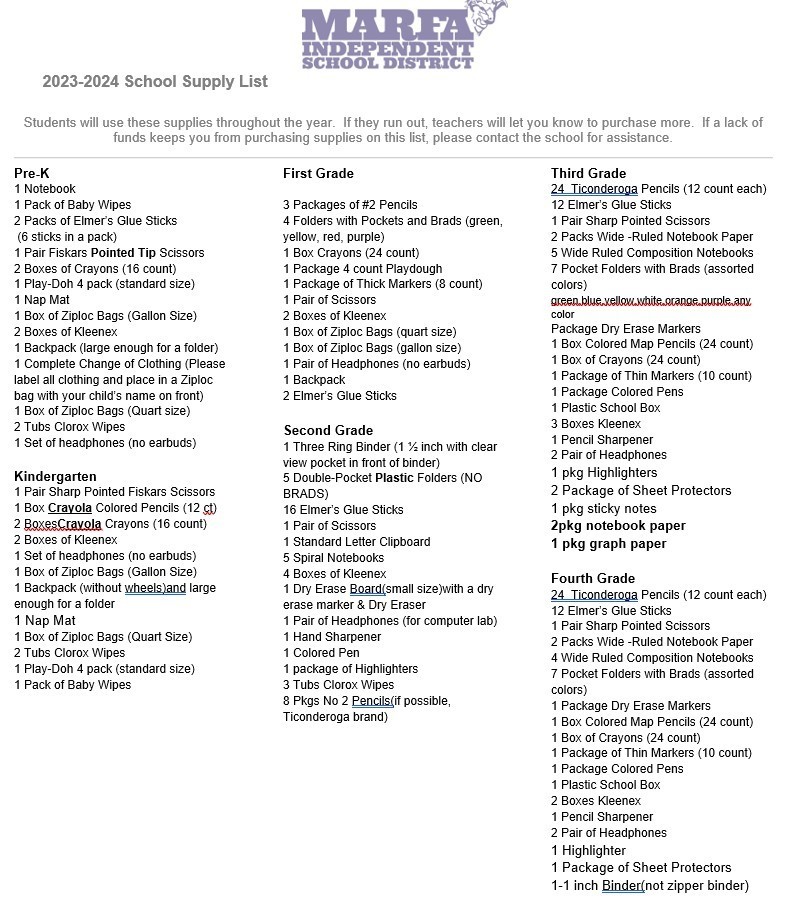 2023-2024 School Calendar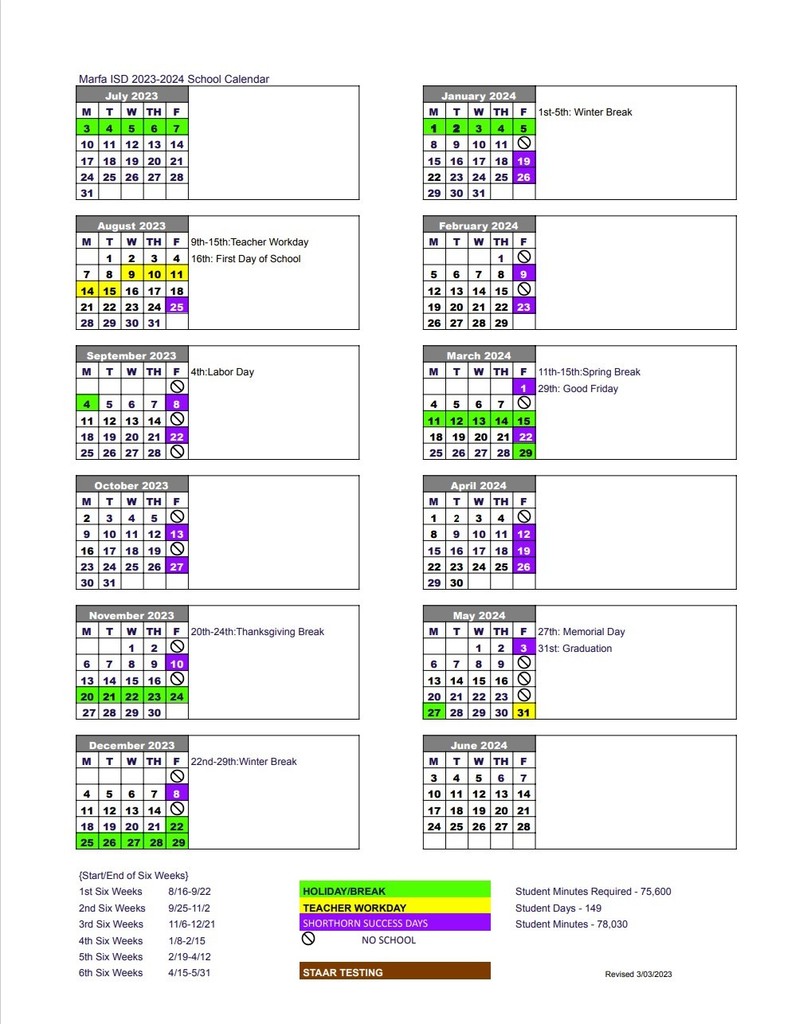 Join us for a fun fundraiser and help cheer go to camp!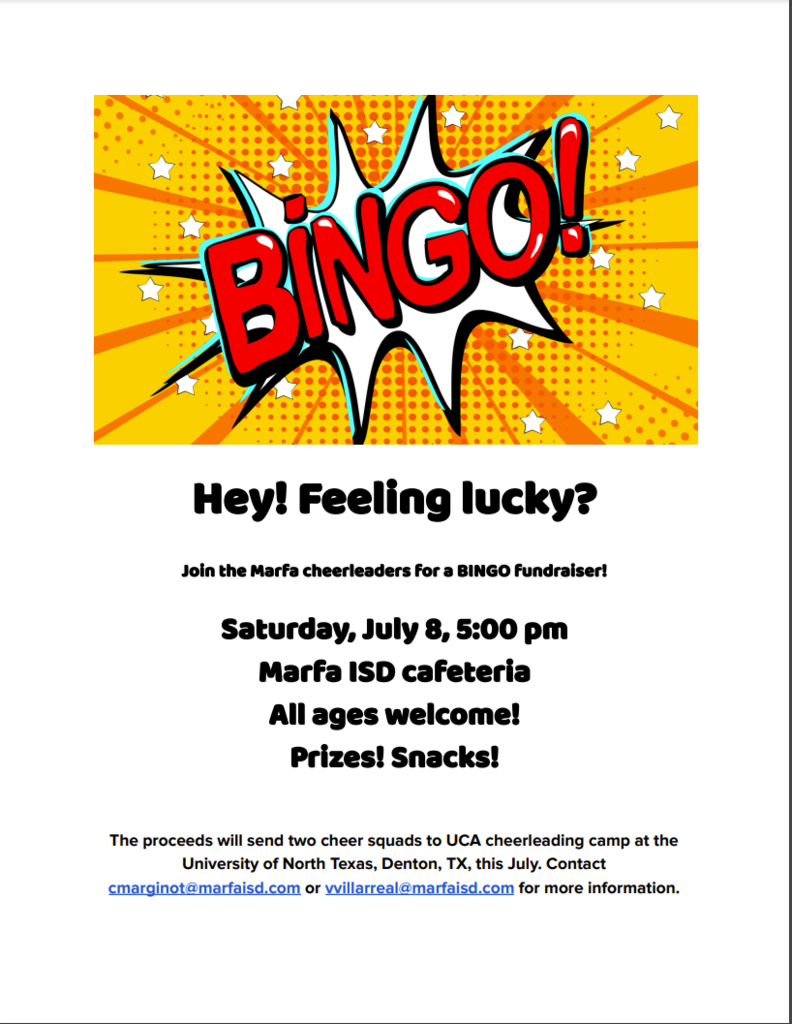 Support Marfa Cheer Squad AND enjoy a delicious burger!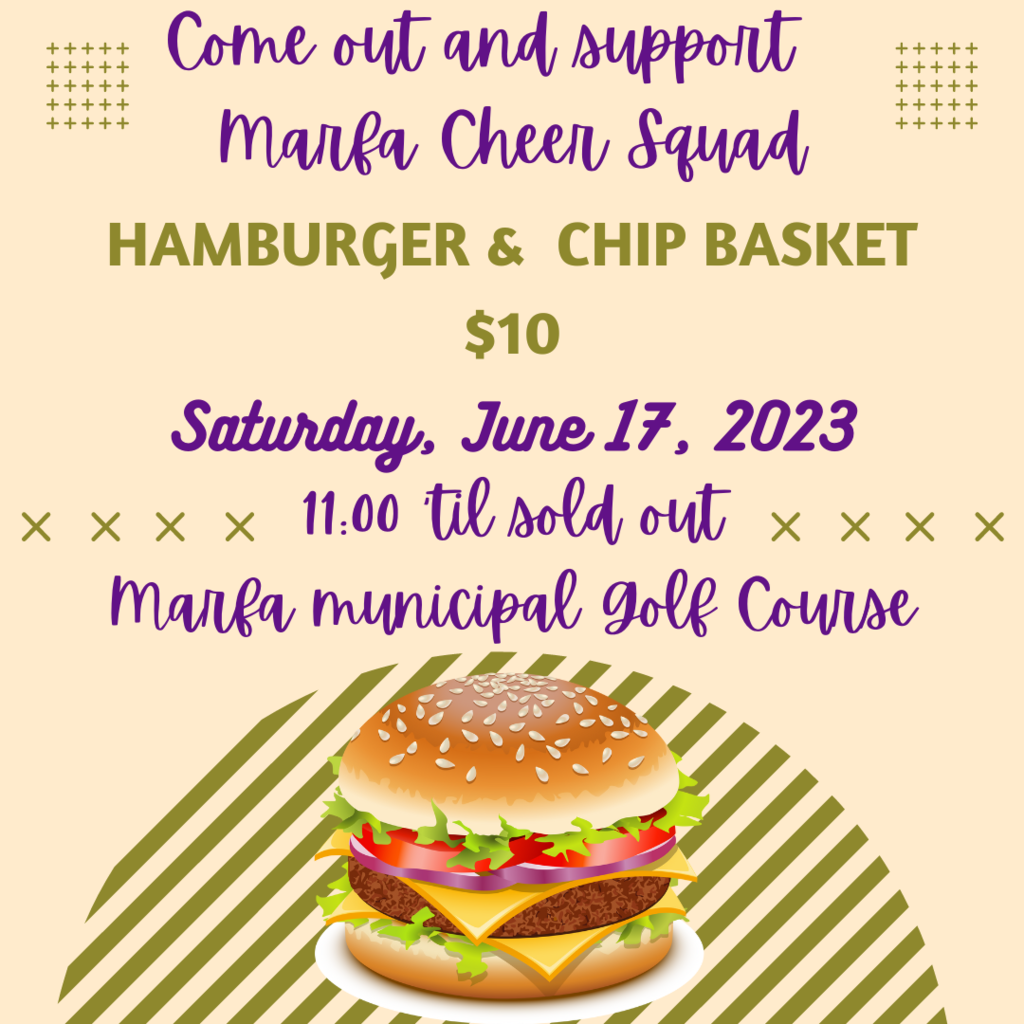 The state of Texas has redesigned the STAAR assessments, therefore the timelines and assessment results will look very different until the state sets the final passing standards. Marfa ISD will be sending home a letter with your child's preliminary STAAR End-of-Course results. The letter will include your child's raw score (# of points correct out of total possible points). It will also include the likelihood of passing, in the form of Likely Did Not Pass, Zone of Uncertainty, and Likely Did Pass. Once we receive your child's final score results, we will send that information to you as well as how you can access that information online. For questions, please contact your child's campus principal at (432) 729-5500.